Newspaper mail hit hard again by US Postal Service
Apr 10, 2023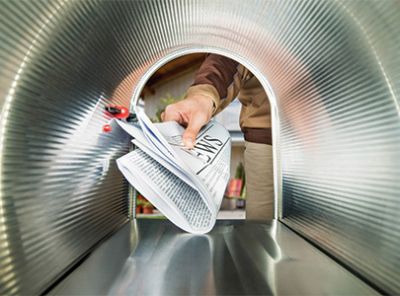 The U.S. Postal Service has announced another postage increase for July 9 that again sends Periodicals postage into the double-digit zone for annual increases. This mid-year hike will be 8.8% for Within County newspapers and 8.1% for Outside County newspapers.
Newspapers have already absorbed nearly 24% in price increases since the Postal Regulatory Commission lifted the inflation-based price cap on postage for the 2021 round of increases.
Postmaster General Louis DeJoy has previously announced his intention to seek the maximum allowable increases for more of the mail considered captive customers within USPS. His Delivering for America plan aims at investing heavily in a USPS strategy to increase its market share in package delivery, where it competes with Amazon and United Parcel Service (UPS). Changes in service performance and carrier deliveries have been rolled out over the past two years for newspaper publishers. More changes are expected in 2023 as many postal carriers will lose the ability to work from their local post offices and will be required to sort mail at central facilities within many geographical areas.
The planned new rates were submitted today to the Postal Regulatory Commission, which routinely rubber-stamps the increases.
USPS is allowed to charge more than inflation increases for most mail, and for Periodicals that are considered unprofitable for USPS, surcharges may be applied. For the July increase, only 3.4% is attributable to inflation alone.
"These increases are punitive and misguided," NNA Chair John Galer, publisher of the Journal-News in Hillsboro, Illinois, said. "USPS is betting the farm on its ability to become a primary carrier of commercial packages because it believes the internet is going to drive away its mail business. But I am telling USPS: This is a bad bet. The package business is leveling off and the loss of mail is being driven by these increases, rather than occurring organically. For newspapers, seeing our postage go up by 30% in two years at a time when publishers are looking at USPS as a possible delivery partner is a flashing yellow light. We may no longer be able to count on this delivery partner."
Galer said NNA is making its concerns known to Members of Congress as well as USPS management.