PUB AUX Classifieds
NEWSPAPER CIRCULATION COORDINATOR
Yellowstone Newspapers, Montana's largest community newspaper group, is seeking applications for the position of Circulation Coordinator. Based in Livingston, MT, position is responsible for management of circulation of 13 community newspapers, including two dailies, two twice-weeklies and nine weeklies. Full-time position, M-F, very little travel. Duties include management of subscriber records, mailing lists, inserts, single-copy vending , postal reporting and some carrier recruitment. Customer relations and computer experience are essential, light bookkeeping skills helpful. High School grad and at least 5 years work experience required, some college preferred. Salary negotiable and full benefits, including health insurance and 401(k) available. To apply, send resume and salary requirements to John Sullivan, President, at PO Box 2000, Livingston, MT, 59047, or email johnsullivan@livent.net.
---
Brokers
GAUGER MEDIA SERVICE, INC.
Valuations, Sales, Mergers
Box 627
Raymond, WA 98577
www.gaugermedia.com
(360) 942-3560
---
KAMEN & CO. GROUP SERVICES, LLC
Print & Digital Media Appraisers, Accountants, Advisors & Brokers
www.KamenGroup.com
Meeting global multi-media business challenges with foresight & precision.
Proud to be the Expert Media Financial Valuation Resource for
"FORBES 400 List of America's Richest People"
2021, 2020, 2019, 2018, 2017, 2016, 2015
info@KamenGroup.com | (516) 379- 2797 | www.KamenGroup.com
Kamen & Co. Group Services, LLC
626 RXR Plaza, West Tower, 6th Floor, Uniondale, NY 11556
---
Lon W. Williams
Media America Brokers
1130 Piedmont Ave. NE, Suite 912
Atlanta, GA 30309-3783
(404) 875-8787/FAX(404) 875-8756
LonWWilliams@aol.com
---
For a list of Newspaper Brokers, click here.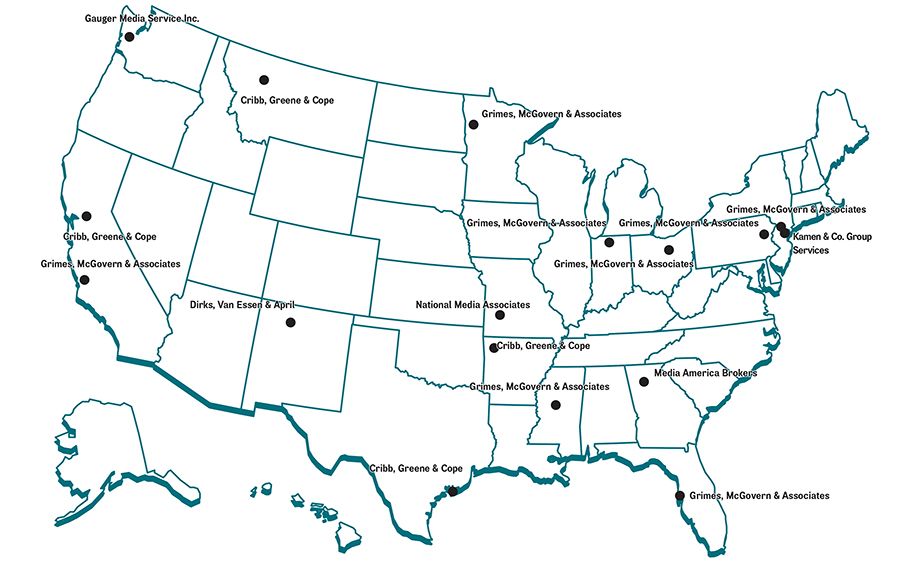 ---
To learn how to buy classified ad space, download the Media Kit below.