Thank you, MHPI patrons
Oct 1, 2021
As of January 1, 2022, everyone who sends in a donation of $50 may receive an NNAF Coffee Mug. Donations of $150 or more will receive a set of 4. If you would like a mug with your donation, please contact Lynne@nna.org.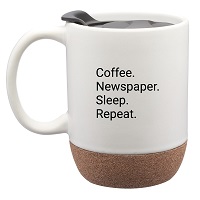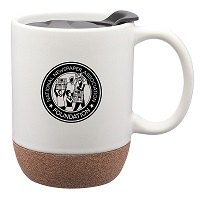 Thank you to the following patrons who have supported the Max Heath Postal Institute with a financial gift.
Dorothy Abernathy, KY
Larry Atkinson, SD
Kit Fullenlove Barry, KY
Belmond Independent, IA
Boone Newspapers, AL
Laurie Ezzell Brown, TX
Jerry & Sarah Bye, TX
Darren Day, KY
Mr. and Mrs. Roy Eaton, TX
R. Jack Fishman, TN
Chuck & Chris Fouts, NC
Maureen Goodson, VA
Leslie A Hensley/A Cassondra Hensley, KY
Hoosier State Press Association Inc., IN
Lynne Lance, FL
Brenda Lea, KY
Leader-Courier Inc., SD
Gary & Janie Miller, KY
Oklahoma Press Association
Edward Rees, FL
Tonda Rush, VA
Helen & Gary Sosniecki, MO
Southern Illinois Editorial Association, IL
Clyde M. & Lynda Tharp, KY
Jonathan Whitney, IL
Robert & Cheryl Williams, GA
Mary Huber/Archbold Buckeye, OH
Cut Bank Pioneer Press Inc., MT
The Canadian Record, TX
Columbia Gorge News, OR
Hernando Sun, FL
Tahoe Weekly, CA
Lovell Chronicle, WY
Dave Bordewyk, SDNA
Teri Saylor, NC
Hoke Perkins, VA
Robert Williams, GA
Northern Kittitas Co Tribune, Cle Elum, WA
The Recorder Herald, Salmon, ID
William O Jacobs, Brookhaven, MS
The Sullivan Review, Dushore, PA
The Max Heath Postal Institute becomes the new umbrella to train newspapers and printers for best uses of the mail in a rapidly changing postal environment.
Memorial donations to NNAF in honor of Heath, who died in July 2021, will be dedicated to a fund for postal training.
NNAF has established a donation link for industry professionals who wish to contribute to carrying on Heath's legacy. Visit this page for more