Curb excessive expenditures
Mar 1, 2023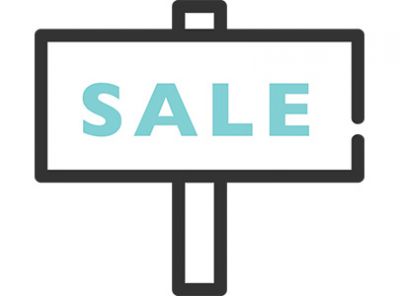 Tax season is a great time to discover the financial valuation of your multimedia publishing enterprise
KEVIN KAMEN
President/CEO | Kamen & Co. Group Services LLC
UNIONDALE, New York — Inflation is soaring, and every responsible publisher must be focused on cutting costs and consolidating operational activities. The Federal Reserve under Chairman Jerome Powell is promising to continue raising interest rates, making borrowing monies from a financial lender or using a credit card more expensive.
The 30-year fixed mortgage rate is 7.65%; the 20-year fixed mortgage rate is 8.00%; the 15-year fixed mortgage rate is 6.5% and the 10-year fixed mortgage rate remains 6.5%.
Unfortunately, in mid-February, a handful of important mortgage rates escalated —and will continue to do so the next several months.
The publishing community must focus on what it can control. Seek the best rates from lenders if you need financial support, and shop around. Take steps to improve your credit score, and try to put down as much cash as possible on anything you acquire for your media entity. Keep in mind that adjustments are always required when watching the bottom line at your business.
The Federal Reserve did raise the target federal funds rate seven times last year, and this absolutely played a role in influencing most consumer loans, including mortgages. The Feds do not directly control consumer or mortgage loan rates; however, out–of–control inflation and higher federal fund rates have a track record of stimulating the increases across the financial sector.
On Feb. 1, the Feds increased interest rates 0.25% less than the previous six increases of 0.75% or 0.5% — bringing on a downward shift to significant increases and suggesting that the central bank could be less aggressive this year in trying to curb inflation, but do not count on it yet.
Much can still happen with world and domestic affairs as they remain today. We witness a yearlong-plus war in Ukraine, an unstable Russia and trouble in the Middle East, as always. China is causing havoc as usual and can't be trusted. A border crisis exists in the U.S. and we have a presidential election looming next year.
You want to see the markets fluctuate? They will!
Tighten your seat belts and be prudent when making decisions at your business. If you are smart, you will guard against excessive expenditures and discover the current valuation of your publishing organization. You and your accountant should want to know what your media entity is presently worth.
At Kamen & Co. Group Services LLC, we examine all tangible and intangible assets, not only financials. Our customized 20-page reports point out any red flags we might come across when reviewing your internal operations, and we will make sound recommendations based upon how best to make your multi-media entity more efficient and attractive, if you determine it would be the right time to sell. Each report is inclusive of a standardization grading, financial and narrative analysis. At Kamen & Co. Group Services LLC, we care very much about each client and work confidentially to assist you. We have been in business 44 years and would be honored to work with you.