Allied Member
The Ultimate PrintSource Inc.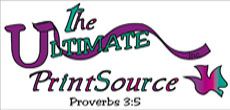 The Ultimate PrintSource Inc. is a seamless extension of your newspapers operations allowing you to secure additional revenues through inserts and printed marketing products. We handle all quantities from 1 to 1 million, our service and quality is the best and our turn around times exceed industry standards! Please email me directly for quotes or any information at jeff@ultimateprintsource.com.
Thank you & God Bless,
-Jeff Ferrazzano-President.